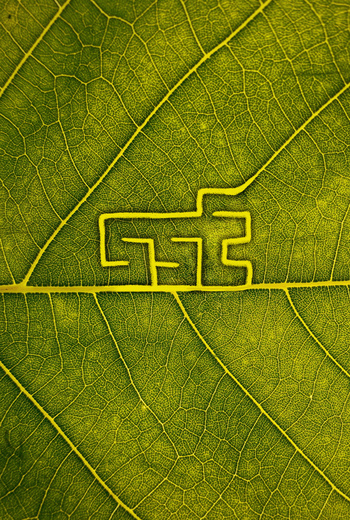 We are a sustainable software team
At SST Software, we are aware of the challenges society faces in respect of climate change. We are progressive in the field of technology, as well as in the area of sustainability. As SST we strive to be as sustainable as possible, with the lowest possible negative impact on the climate. We do this in the following ways:
We limit our direct energy consumption and emissions.
We collaborate with sustainable suppliers.
We offset the remaining direct and indirect emissions.
We limit wastage and opt for sustainable procurement alternatives.

Limiting our emissions
Our goal is to limit both our direct and indirect emissions as far as possible. To do this, we assessed our emissions in collaboration with Groene Cadans and set up a CO2 reduction plan. Scope 1 (direct), scope 2 (indirect) and scope 3 (other indirect) emissions were included. For example, we included the emissions of our office, our commuting, our business trips, the hosting of our software, and even lunch at the office.
We implemented the following measures, amongst others, to limit our emissions:
Office lighting has been replaced by energy-efficient LED lighting.
We made changes to our mobility policy to enable hybrid working (from home) and discourage commuting by car; new company cars are electric, or shared cars are used.
Usage of office equipment was measured with consumption meters and measures were taken to limit consumption.
Our software is hosted exclusively by sustainable data centres that limit their emissions as far as possible and offset them in full.
Offsetting residual emissions
Not all emissions can be prevented. We therefore offset the remainder of our emissions. SST Software is net CO2-neutral. We offset our emissions via Treesforall's certified projects. Treesforall is a recognised Dutch organisation that plants forests and works towards a better climate and greater biodiversity locally in the Netherlands, as well as abroad.
In addition to offsetting our existing emissions, we have set the goal of retrospectively offsetting the entire volume of our historical emissions by 2027. This will offset the entire volume of our emissions throughout our twenty year existence!

Inspiring
As an innovative organisation, we have an opportunity to inspire others to make sustainable choices too. We have been doing this for years. For example, we opt for sustainable corporate gifts, such as our dopper reusable water bottles, circular scarves and ethical chocolate. This is something our team actively subscribes to. In 2021, our team decided which charitable causes SST Software would donate to. The vast majority opted for a donation to the Plastic Soup Foundation.
Challenges for the future
Society is increasingly dependent on software. Hardware is becoming faster and more powerful, and software gladly puts this extra computing power to good use. The energy consumption of software has increased exponentially in recent years. At SST Software, we believe the efficiency of software deserves more attention.
As software developers, we influence our clients' operational processes on a daily basis. Our software automates processes and controls machines. Improvements to the processes that our software supports can lead to an immediate reduction of our clients' emissions. The IT sector is not yet doing enough work in this area and we want to make a positive impact here in future together with our clients.