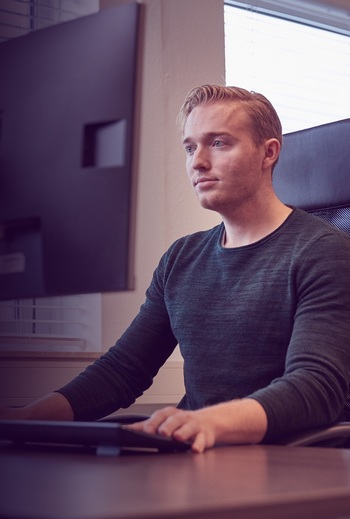 our method
Our approach is to get to the heart of the matter quickly and solve problems efficiently. Every problem is different and requires its own solution.
our process
welcome agile development
We take a no-nonsense approach and develop software in the most efficient way possible. That's why we prefer agile development. Through short work cycles, we ensure results are delivered after each sprint of 2 or 3 weeks of the project. This allows feedback to be collected early on and taken directly into development.
Working with the customer, we create a backlog of desired functionalities prior to each sprint and plan what will be developed in that sprint and what the delivery will look like. We follow this rhythm until the final goal is achieved.

process
The process generally consists of six main steps. Because software development isn't just about programming.
1. Define
The first step in software development is the inventory: mapping the requirements. We shape these through user stories and outline the desired technical and functional requirements of the software from a user perspective.
2. Design
Based on the user stories, we develop the software functionally and technically. Our software architect is closely involved. If applicable, we will also lay the foundations of the UX/UI design and do this in collaboration with our partners.
3. Develop
In this phase, our software engineers are committed to programming. Time to have fun!
4. Double check
This step is the integral acceptance test to confirm that the desired result has been achieved.
5. Deploy
We go live! The software is delivered and put into service.
6. Decide
Receive and learn from the feedback phase. All input from this last step can be used to improve the software short-cycle.
1. define
Establishing technical and functional requirements
2. design
architecture development
+ UX/UI design
3. develop
Develop software
6. decide
Establishment of requirements

No matter how complex the issue is, we provide the solution. Through the challenges that our customers present, we make progress and strive for impact. Do you want to know what we can do for you? Do you need more information or have a challenge for us? Please get in touch.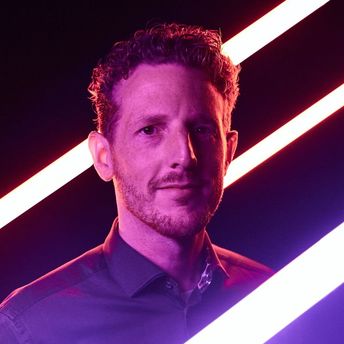 working at SST
Menno van der Werff – Business & IT Specalist
"Software development is more than just programming. Our team is specialized in the entire process, from design to deployment!"
see job offerings