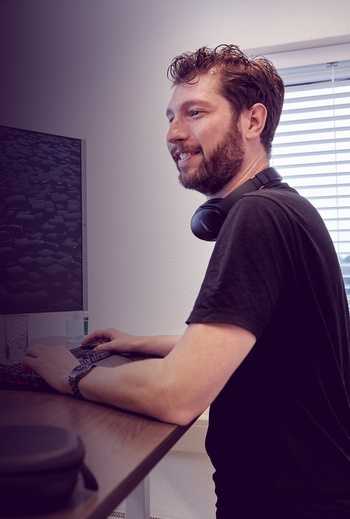 CPQ Configure, Price, Quote
From putting together a pizza to configuring a complex quote with tens of thousands of parts, CPQs can be found everywhere. For some problems, standard packages are not sufficient, for which we offer a solution.
ERP connections
Many companies use an ERP system. SST Software can help with the correct integration of a CPQ with the existing ERP system. Do you use a customized solution instead of an ERP? We build a custom CPQ, no problem is too complex for us to solve.

Product configurator
"Configure, Price, Quote", ofwel CPQ, is een type software gemaakt voor het configureren van producten. Klanten of werknemers kunnen zelf een product samenstellen (Configure) gebaseerd een set regels en restricties. Vervolgens kan men direct de prijs (Price) van het product zien en een offerte genereren (Quote). Een CPQ helpt om je klanten sneller een accuraat voorstel te kunnen doen en versnelt het werkproces. "Configure, Price, Quote", or CPQ, is a type of software created for configuring products. Customers or employees can put together a product themselves (Configure) based on a set of rules and restrictions. You can immediately see the price (Price) of the product and generate a quotation (Quote). A CPQ helps to provide your customers with an accurate proposal more quickly and speeds up the work process.

Our experience in developing complex custom CPQs and (3D) product configurators offers possibilities. Whether it concerns designing safe playground equipment or generating quotes for industrial agitators, together we will find a solution that suits you.
Our working method gives freedom. The freedom of your own CPQ, fitting into the existing IT environment. A solution in which you are the boss, without vendor lock-in. Want to know more about what we can do for your organization? Please contact us via the contact form or via the chat at the bottom right.