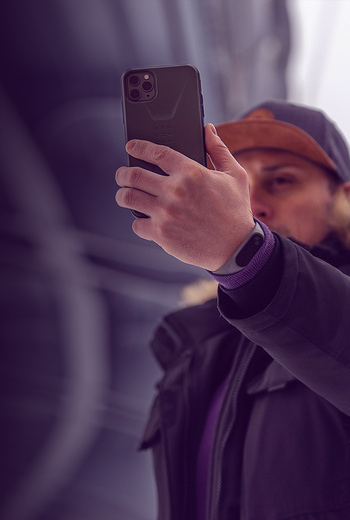 mobile development
Mobile applications are in our DNA. From native apps in platform-specific languages to Progressive Web Apps, we develop tailor-made mobile applications.

As true nerds, we are always up-to-date with the latest technology in mobile development. We work daily with languages like Java, Kotlin and Swift to create native applications for Android and iOS and are familiar with the use of Flutter Dart for cross-platform applications. Want to integrate an app into your business operation, or use it to control hardware? We have the right experience for the job!
The applications we develop are tailored to match the needs of your specifications. Together, we decide which type of mobile technology is most suited to achieve the desired functionality. We develop a tailor-made and unique mobile application. We ensure the application is fully integrated with your pre-existing business processes.

applications for hardware and research
We develop various applications that interact with hardware, including remote control, reading data from sensors, and controlling locks. For the implementation of these features, we often use BLE Bluetooth Low Energy and hardware components like beacons and trackers. Paired with sophisticated backend systems, the application will be equipped with everything it needs to meet the requirements. We work closely with hardware developers such as Brunelco. The combined expertise helps in developing and implementing proper communication protocols between hardware and software.
We also develop mobile applications used in panel- and mobility research for parties such as Radboud University, Mobidot and I&O Research. In research, mobile applications can be used to increase engagement, and to collect data with the use of the on-board sensors. A backend service can then be paired to process and analyze the collected data.

An example of one our projects, in which many techniques, knowledge and skills come together, is showcased in the following video:
related services