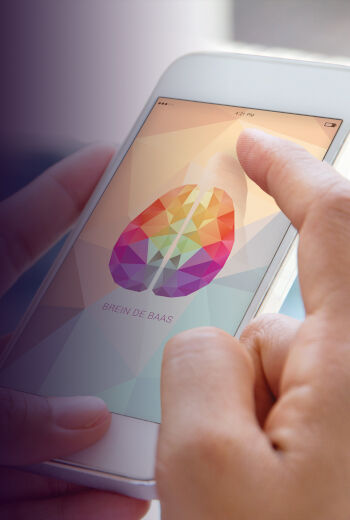 welcome braintraining app
We redeveloped the Brein de Baas app for the University of Twente, Saxion, MST and Tactus Verslavingszorg, so that alchoholics can train their own brains and researchers have direct access to the resulting data.
challenge
challenge
To redevelop the Brein de Baas app to produce a stable version with optimised functionalities for a better user experience and more reliable data.
progress
Native redevelopment of the Brein de Baas app for both Android and iOS, using modern techniques.
impact
A stimulating app for alchoholics to train their brains and thus reduce alcohol consumption.

The partners of the Brein de Baas app faced a major challenge. The Brein de Baas app runs on Android as well as iOS and is connected to a separate management environment. The objective of the app is to encourage alcoholics to engage in training and measurement sessions aimed at discouraging their alcohol consumption. At the same time, the app needs to provide researchers with insight into clients'/patients' progression, so that the user data can be used for research purposes. The app's functionalities left much to be desired and the app had to be redeveloped to produce a stable version that offered a better user experience and reliable data.
SST Software took on the challenge to redevelop a reliable, stable app for Android and iOS using modern techniques, coupled with a smart API connection between the apps and the central management environment. Another important focus was the optimisation of the user flow via the integration of onboarding elements and motivational elements during the training sessions.
progress

Thanks to the fast and reliable Android and iOS app we developed, Brein de Baas partners can now export and process research data quickly. The user-friendliness and motivational elements stimulate users to train their brains frequently to minimise alcohol consumption.
To make this possible, SST Software used the most modern techniques and stable architecture to redevelop the native app. The redevelopment makes it possible to manage everything within a single management environment and to develop new functionalities to meet future needs.
impact
Two versions were developed for the Brein de Baas app; the app works optimally for both Android and iOS.
1
central management system
A single environment in which images, users and settings can be managed.
An API connection was established between the Brein de Baas app and the central management environment.
Using the configuration settings in the management environment, users can use the app to select what alcoholic and non-alcoholic images they want to use during the training/measurement sessions.

Thanks to a fast and reliable app, users can train themselves independently and motivate themselves to reduce the consumption of alcoholic beverages. The Brein de Baas app gives users the freedom to train when it suits them.
Researchers, coaches and partners all have direct insight into the results via the app and can use the data for their own purposes.
services
SST diensten in deze case
team Brein de Baas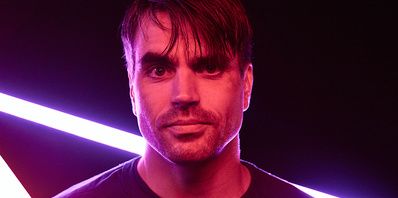 Freddie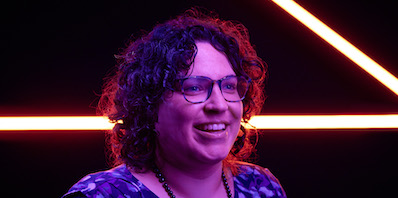 Leonie