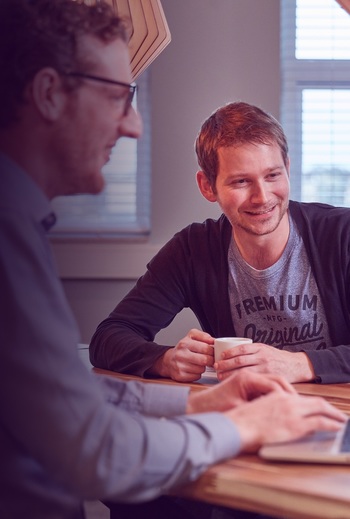 software solutions
We invent and develop software. But we actually do much more than that. No matter how complex the issue, we provide the right software solutions. We have designed our services accordingly.
our solutions
software solutions for your company
Nowadays, software solutions have become an indispensable part of efficient business operations and competitive market positioning. They provide a streamlined, automated and optimized way of working, allowing organizations to better utilize their resources and achieve higher levels of productivity and returns. By automating processes, they usually run faster, more efficiently and at lower costs.
We create tailor-made software solutions, so the solution always fits perfectly with the wishes of our customers. So no standard software solutions, where you pay for parts that you will never use, or where important functions are missing. We will discuss with you to ensure that the desired software solution does exactly what it is supposed to do.
The creative, problem-solving skills found at SST continue to lead to valuable outcomes. The smooth delivery of features, together with their willingness to actively think about improvements to our product, make the entire process extremely productive and also pleasant for us as Bpost.
Ralph Van Rillaer, Product manager parcel lockers
references
We have enabled these companies and organisations to take a leap forward with custom software. View all our clients.